Avalanche conditions, Avalanche advisory, Avalanche incident, Avalanche course, avalanche training, avalanche certifications, avalanche education, avalanche awareness, avalanche safety, avalanche avalanche avalanche………
Why are you hearing so much these days about Avalanche everything?  Well its in part because until the past few seasons there have not been very many options for snowmobilers or snowbikers  to obtain avalanche education.  Why do you ask? First because most sledders and bikers, don't put on skis, or snowboards, and that has been the only way to take a real avalanche course.  Also because it takes lots of time money and research to develop the proper curriculum when providing education for specific groups, like snowmobilers and snowbikers.   The ski and snowboard groups have been able to take avalanche education for 20 or so years, and this education has been evolving along the way.  With more and more people in the backcountry, and the machines becoming so much easier to ride, to get you into the deep remote locations of the backcountry, many people devoted to the sport have been developing avalanche training courses specific for snowmobilers.  If you look at the numbers, snowmobile avalanche deaths equal the same amount as all the other user groups in north america.  This includes, Skiing, Snowboarding, Snowshoeing, mountaineering, ect…  So if you ask me we need to do something to help our sled community because too many people are heading into the backcountry without the proper skills, knowledge or gear.  Its time to make a shift in our culture.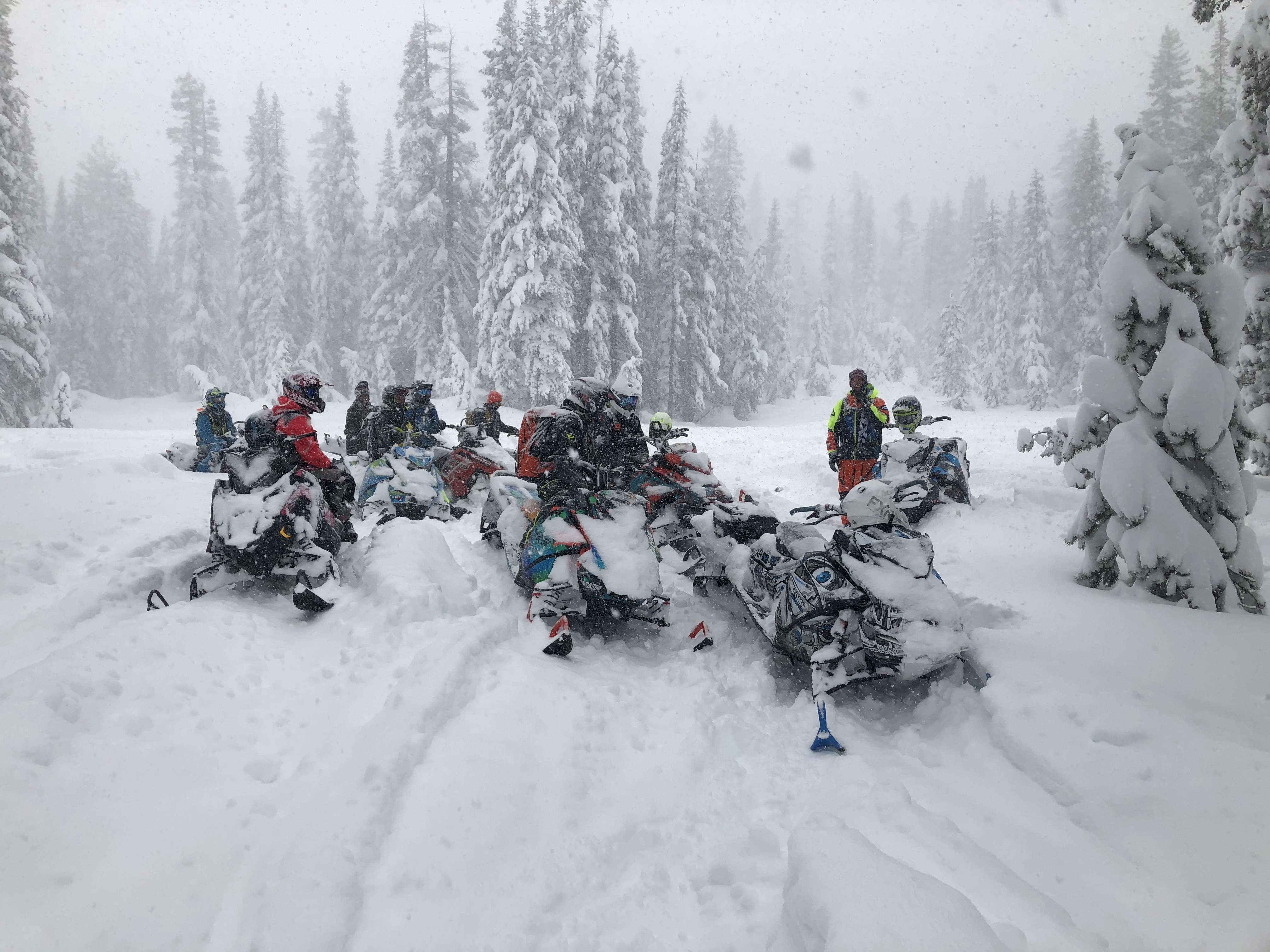 Now, there have been a few options over the past few years for sled specific avalanche education. But these guys have had to build their curriculum on their own. Im not saying that it is not good education, because anything you can do to learn more about snowpack, riding techniques, rescue training, and proper route finding are very important skills when it comes to backcountry snowmobiling. In fact they are, in my opinion, the most important skills you need before you even throw a leg over a backcountry sled pointed into the mountains. Would you go scuba diving without knowing what dangers lie under the water? or would you go hiking in the mountains when land slides are happening? Or how about jumping into a surf break with heavy rip tides and you don't know how to swim? Everyone that has spent lots of time in the winter backcountry has seen, heard, and most likely experienced some type of avalanche. Any red flags yet?
It has become almost too easy to walk into a dealership and pay for a brand new sled that is pumping over 150hp, walk outside, fire it up, and go straight to the biggest hill with the deepest powder, all without any knowledge of what the snowpack is doing, or might do. That would be like me buying a surf board at Mavericks, diving into the ocean because I see other guys surfing 60 foot tall waves and I have no clue about any of it….. Personally I would like to see the major manufactures attach more about avalanche safety, backcountry safety, and where you can start to learn more, on every new sled. I would also like to see the dealerships give more options to their customers about education as well. I know there are some programs going that have great attendance, like the skidoo Free avalanche talks…. but in the end riders need more than talks. If you don't actually learn the skills while out riding then you wont really know how to use them. Practice is the key.
How can you become more educated? Well now there are more options, which is awesome. All the avalanche professionals, and non profits have been working on snowmobile specific education for the past few years. I sit on the Board of Directors for AIARE. (American Institute of Avalanche Research and Education) and we have been developing a motorized specific curriculum which will be in place for this winter and beyond. Ok what does that mean? Well AIARE is a non profit that creates avalanche education curriculum. They spend lots of money, and employ lots of professionals to figure out every aspect of what needs to be taught. From companion rescue, safe travel habits, reading the avalanche forecast, to making sure you find the best snow to play in safely, AIARE is committed to saving lives through education. We have trained a hand full of lead instructors that are snowmobile guides in the snowmobile industry. Myself Duncan Lee, Travis Fiest, Jeremy Hankey, Matt Scheebaum, Will Mook, Brian Lundstat, Dan Adams, Jason Blair, Matt Entz, Ashley Chaffin, Cameron Cheminentti, Brett Rasmussen, and a few more. With these outfits offering AIARE courses we hope that this will help promote people to get more educated before just heading out into the backcountry on their new sleds.
What else is happening in our sport to promote avalanche and backcountry safety?  I mentioned before that we need to shift our culture in how we look at heading into the backcountry to ride for the day.  One non profit that just launched is called SKADI based in Canada, which is the hub of backcountry snowmobiling.  Jermey Hanke, and Jeff Scott lead the charge in promoting better backcountry awareness through SKADI.  So you are going to see more from this group, because its not just about telling people what they should or shouldn't know, its more about us all coming together and helping our sled community see what needs to be known before just launching into the abyss of the backcountry.  
What about guides, and clinics? There are guide outfits that provide training, riding skills improvement, and over all better knowledge for the people. But how many people are going to actually sign up for a clinic, or hire a guide when they can just show up and ride? Well people are realizing its more important to take a course or hire a guide, not only because of the knowledge transfer, but also because why wouldn't you want someone to show you the goods, get you unstuck all day, and provide their skills and fun attitude for your enjoyment! I am stoked to see more guide outfits popping up, however I would like to see some more required certifications in place that require more out of a snowmobile guide. We as a community need to push this, until the past few years a "snowmobile guide" was just a tour group leader on groomed trails…. so in the eye of the government and the paperwork required to become a "guide" it really hasn't changed much here in the USA. Canada has a different system, and requires much more to become a guide than here in the states, which I think is great, because now days a backcountry guide can take their clients to the gnarly spots, and really get people in over their heads pretty quick. Or the people don't listen to their guide and blast off on these high powered machines around the corner and very quickly can become a problem…… "but Im with a guide that is an expert, or pro" ever heard of "expert halo"? yup thats in some of the avalanche training when we talk about human factors…. what does that men? well just because someone has more experience, or even training, doesn't mean you are safe just because you are with them. You need to make sure you are asking the right questions when it comes to when, where and how you are traveling in the backcountry. Now most backcountry snowmobile guides do have proper avalanche training, but again this is about a cultural shift that is on us to help make happen.
I would also like to see the major manufactures, outerwear brands, and larger backcountry teams require avalanche education to be a "pro" rider. Doest pro mean your a professional? Also meaning you have a higher understanding, or qualification than the regular enthusiast? Well hey all you "pro" riders without advanced avalanche training…… WTF!!!! Your the ones that influence the community, so its a responsibility on your shoulders that you should be professional in all aspects of the sport. Time to suck it up and not just twist and grip. Take a course mr and mrs "pro" rider!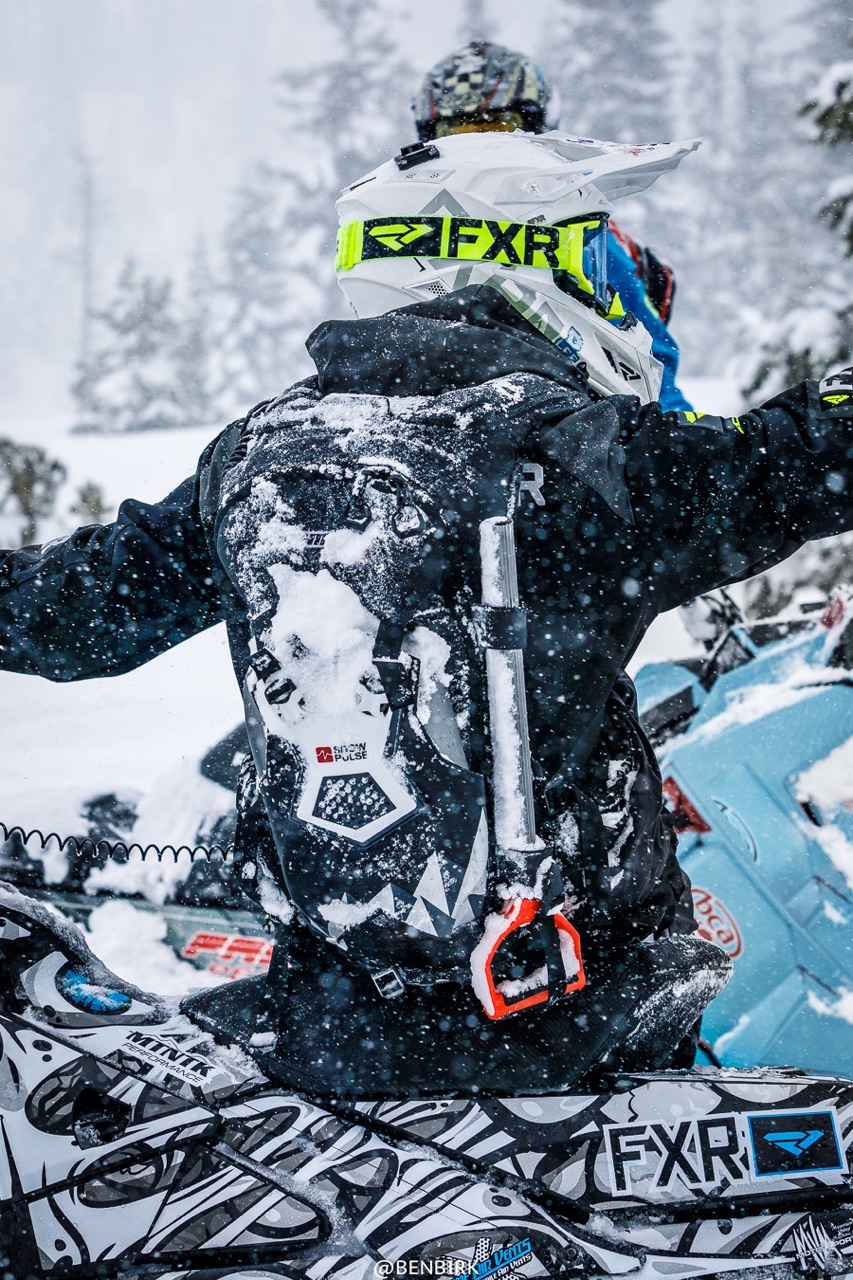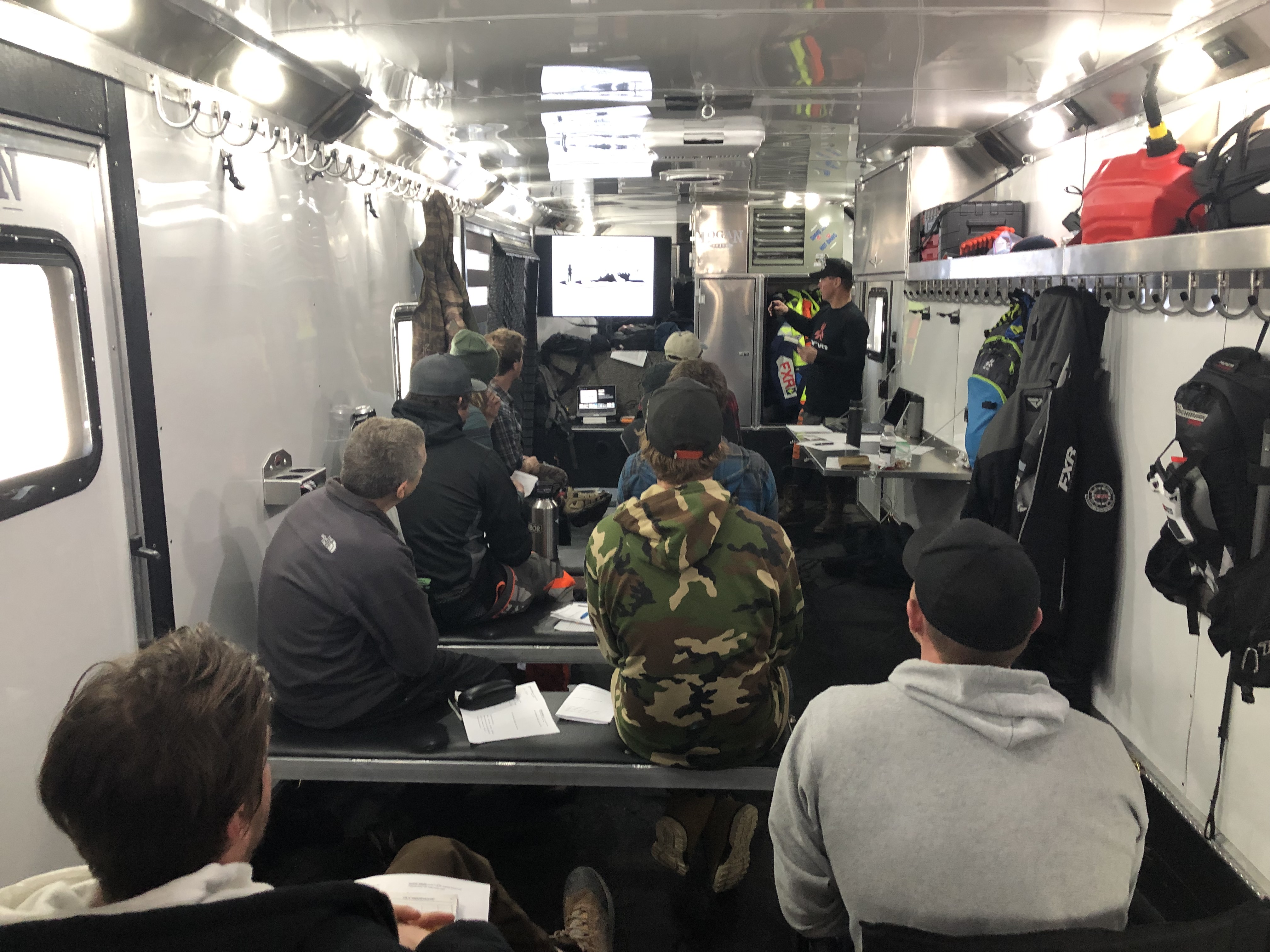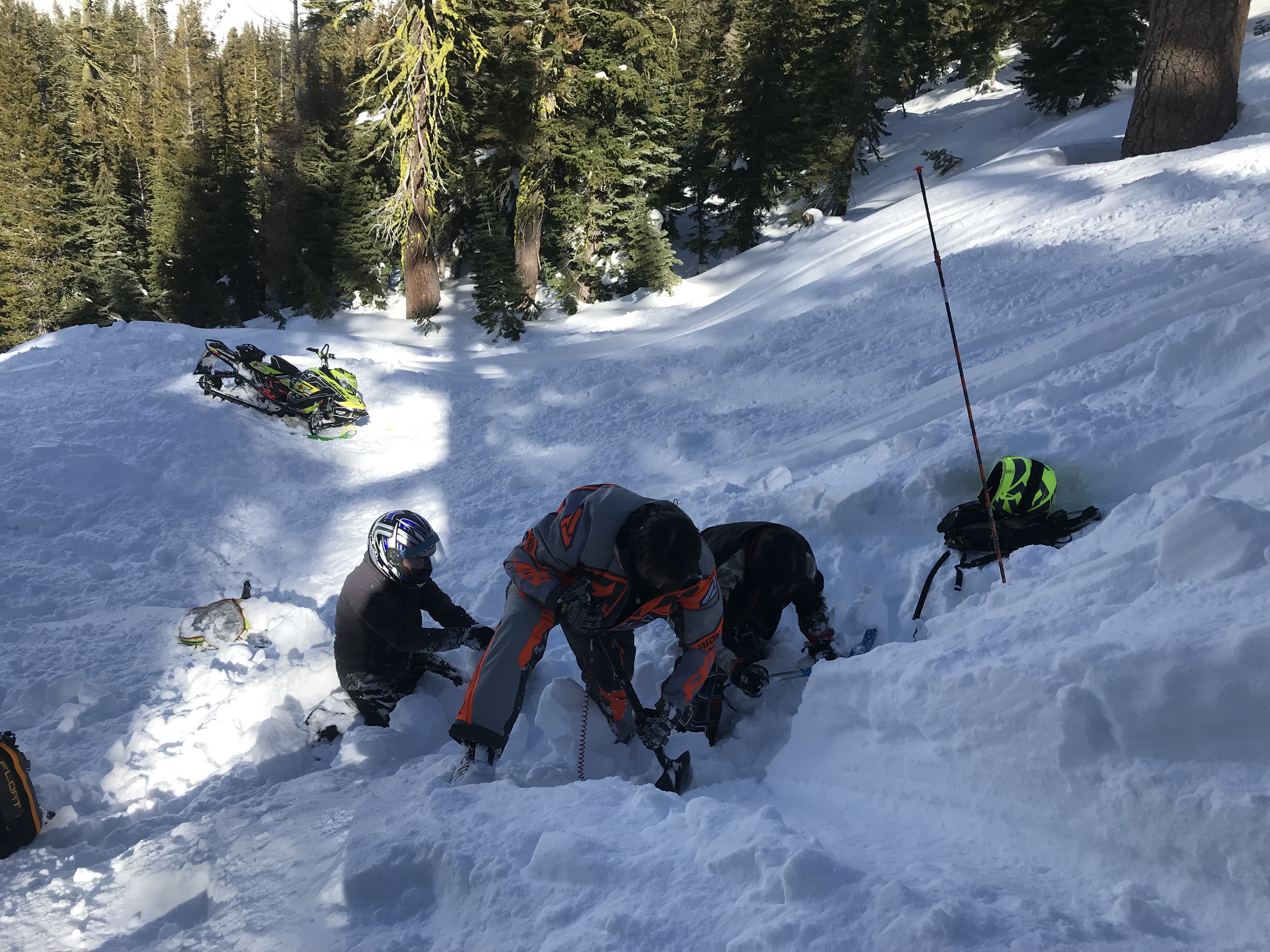 Ok all this sounds like I'm on a soap box, but this is all real stuff that is on my mind, and should be on the mind of any backcountry rider. Yes I want to go get epic pow days, and I want you to also! But I want you to take a course, learn how to read the forecast and not go out on those days that the danger rating is over your skill level, or risk tolerance. Does that mean you can't go ride when theres avalanche danger? YEA RIGHT!! theres so much terrain out there that when you have the proper knowledge and know how to use the backcountry to your advantage, you can ride all day and stay off the slopes, and terrain that are the issue for that day. Knowing how to read the snowpack takes lots of practice, but what is even better for us users is that the Avalanche Forecast Centers do that work for us, and provide us with a very detailed report of the avalanche conditions. You just need to learn the proper way to take that info and relate it to what your going to do that day. ITs not a ton of work, and actually I read the avy forecast every day in the winter, wether Im riding that day or not. It takes me 2-10 minutes depending on how much I need to know, if its a continuing cycle of the same problem as days before, or if I need to know more specifics. The point is that we have all the tools at our finger tips, and all you need to do is get some knowledge on how to use them to your advantage, so you don't become a statistic.
I am tired of crying for my good friends that have died in avalanches because they made a mistake at the wrong time. Im tired of commenting on social media posts that glorify avalanches instead of pointing out the mistakes that were made. I don't want to hear about another close call that nobody shares about. Its important information to the community to share the mistakes we make! But lets face it, most of us have caused an avalanche, or been involved in an incident, rescue, or death. This is part of the backcountry, but we have the ability to help ourselves before we go out riding. We can get the education of what, how, and where to look for the clues to play safer.
So before you launch into the backcountry on that pissed off new sled that you just built and want to show everyone how bad ass it is, talk to your riding group.  Take a course, wether its a refresher, a first time, or something you should have done for years now, go use the gear with your group so you know what to do when and if it happens.  Plus taking a course is not just school stuff, its all about riding, so you can also learn how to use the forecast, and terrain to find the best conditions!!!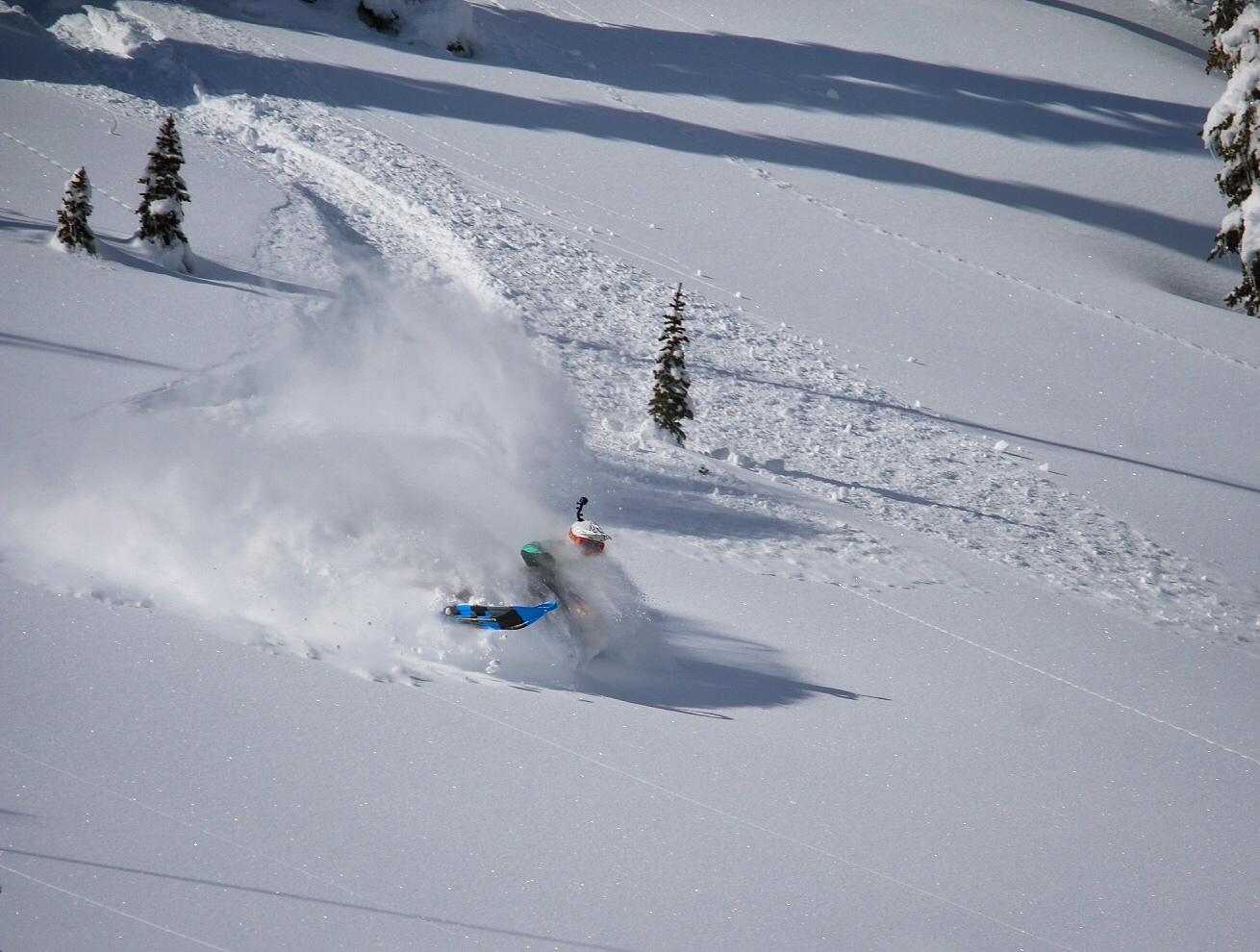 Enough from me, Stay safe, ride hard, and have fun!!!! See you in the snow!
Duncan Lee.
Professional Backcountry Athlete, AIARE lead instructor, AIARE Board Member, Addicted Backcountry Snowmobiler. Avalanche survivor.